History
Liberia Development
Liberty International Mineral Corporation is a highly aggressive and rapidly growing exploration company whose beginning goes back to 2004 in the nation of Liberia, a small West African country endowed with the potential of very significant mineral wealth.
The nation of Liberia had endured a lengthy period of civil war which ended in 2003.
Shortly after the cessation of hostilities Len Lindstrom, the Founder, President and CEO of what is today Liberty International, along with his son Michael Lindstrom, were invited by the interim (NTGL) National Transitional Government of Liberia to participate in the re-development of the mineral resource sector.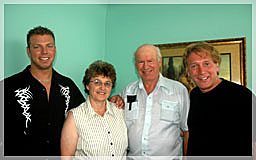 Liberty International and its subsidiary companies in Liberia were founded primarily to explore these highly potential areas. As a 'first mover' in the nation, when basically no other companies were venturing in, the Liberty Group of Companies were granted the now envious position of acquiring numerous reconnaissance licenses totaling 21,950 km2 of highly prospective but previously unexplored territory to explore for gold, diamonds and other mineral deposits.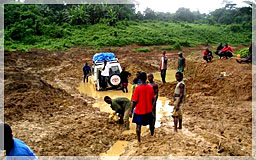 Many difficulties had to be overcome in terms of terrain and logistics, in a country whose infrastructure had been virtually destroyed and whose interior was almost impenetrable for lengthy periods during the rainy season.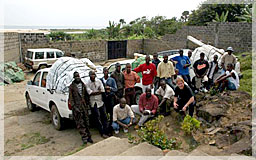 Nevertheless, the fledgling company persevered and despite many who thought it unlikely that the Company would succeed, Liberty crews under the direction of their first Canadian geologist, Willie Kushner PGeo and Tony LeBlanc (Liberia GM), slashed trails through the thick jungle, exploring, stream sediment sampling, and mapping geology and local alluvial gold mining activities in each concession in order to complete the required reconnaissance activities over the huge land mass.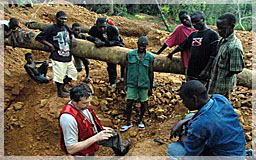 On October 26 2005, the six Liberian Companies underwent their first process of delineation as scheduled by the Mineral Law of Liberia and were subsequently granted Mineral Exploration Agreements over a select 9,050 km2 of territory. The mineral licenses were later approved and ratified by the due diligence process conducted by the Governance and Economic Management Assistance Program (GEMAP), working in conjunction with the newly elected government of Her Excellency President Ellen Johnson-Sirleaf.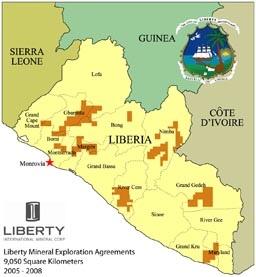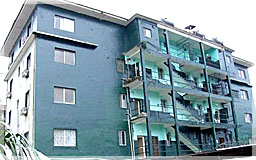 Due to an acute shortage of geologists in Liberia and a resurgence of interest in the mineral potential of the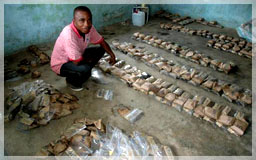 country, Liberty was granted special permission to bring in a large number of well trained and experienced expatriate geologists from nearby Ghana.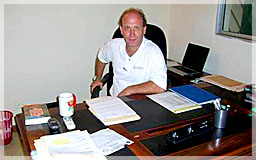 The Liberty team has since worked hard to gather as much geological information in as systematic and efficient a manner as possible, employing up to 20 geologists at one time and hundreds of local staff and contract workers, in order to prove that the opportunity for significant gold discoveries in Liberia is both genuine and exciting.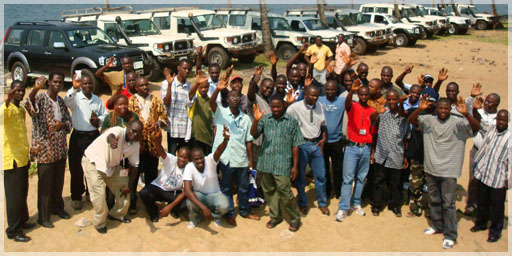 The progress that has been made, the challenges overcome, the thousands of kilometers of grid lines cut through thick jungles, the more than 80,000 samples collected, the geophysical surveys completed, the drilling accomplished, and the newly constructed access roads for drill rigs and heavy equipment into remote regions, coupled with the 18 highly prospective anomalous gold zones that have been identified to date, and the increasing potential of determining significant or world class gold deposits, are all testimony to the dedication and hard work of Liberty's geologists, field teams, administration and staff.

Much of the field work since mid 2006 has been coordinated by Liberty's head project geologist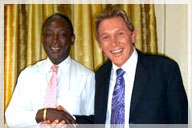 Rockson Coffie and senior exploration geologist and data manager Lawrence Mensah, who have recently been joined by Liberty's Regional Exploration Manager, Gregory Nowak CPG, who is well known and respected in the industry for his many years of experience in West African terrain, geology and project management.

Due to the fact that Liberty had such large tracts of territory and a requirement to conduct work on each of its concessions, work had to be spread out which in one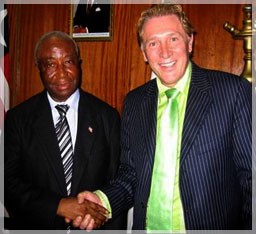 sense limited Liberty's ability to concentrate all its efforts on one specific area, but has resulted in Liberty today having discovered numerous highly potential gold anomalies, many of which are approaching drill target stage, with the two most advanced prospects drill ready, namely the Belefuani Toto Range project and the Putu CVI project, both of which have the potential of significant, high grade or possibly world class gold deposits.
Liberty International believes it is now in great position to capitalize on its 'first-mover' advantage and that the anticipated commencement of drilling operations on its two flagship properties in Liberia should make the initial years of hard work and sacrifice, as well as the trust and confidence of the Company's many investors, well worth the time and effort.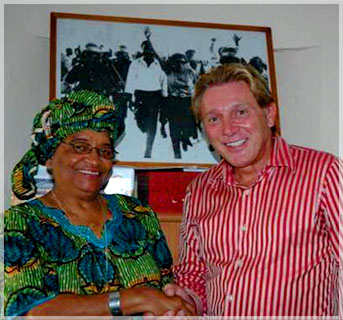 Liberty International has found that the Liberian context in which it is operating has been continually developing in a positive manner. The new government, under President Ellen Johnson-Sirleaf is making strong progress towards rebuilding the economy and investor confidence in a professional and very encouraging way. Over the last number of years Liberty believes it has built up some strong relationships in Liberia and that the Company has great potential to continue building corporate value and shareholder return on investment while simultaneously fulfilling its mandate of social responsibility on which it was designed to help the people of Liberia.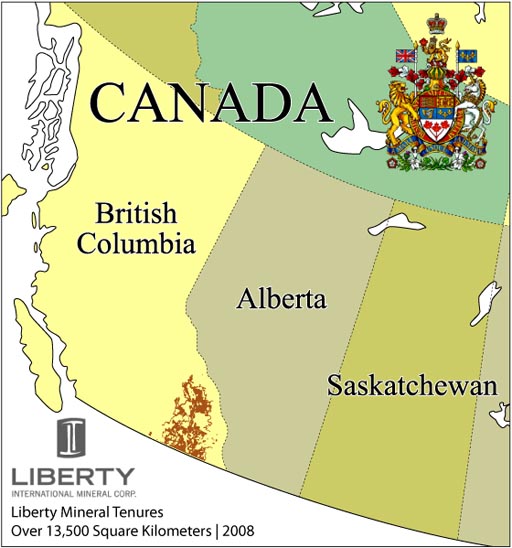 Canada Development
Understanding the growing demand for economic deposits of irreplaceable base metals, Liberty International incorporated six additional wholly owned subsidiaries in British Columbia (late 2007-2008) and began to aggressively acquire mineral tenures in the well known, historically mineral rich region of the West Kootenays in southern BC Canada.
This expansion move was a combined strategy to mitigate geopolitical risk while pursuing additional opportunities for advancing the Company.
Having some of the fondest memories of his childhood spent panning for gold with his father in the Prince George / Barkerville region of central BC followed by many years of climbing rugged mineralized mountains in the Kootenays with seasoned old prospector friends like Bernie McMahon, recounting the rich mineral history of the Kootenays and the turn of the century silver/gold rush era that built the region, Len Lindstrom was no stranger to the potential of this famous, yet decades forgotten, region that had built such mining giants as Placer Dome and Cominco.

Through a combined process of acquisition, mineral option agreements and direct claims, Liberty seized the opportunity and rapidly succeeded in acquiring more than 13,500 km2 of primarily contiguous mineral tenures in and around the region referred to by Geoscience BC as potentially the most mineralized region in all of BC. Liberty soon found itself being referred to as the largest holder of mineral tenures in British Columbia with 12 predominant prospect areas identified to date for advanced polymetallic exploration of gold, silver, copper, lead, zinc, molybdenum and tungsten.

The addition of Lawrence Buss PGeo of Buss Services Ltd, as Liberty's Regional Exploration Manager for Canadian operations was a an important step forward for the Canadian projects. With approximately 30 years extensive experience and competent in all aspects of mineral exploration, mine design, development and production and NI 43-101 compliance, Mr. Buss has rapidly advanced two of the Company's most readily prospective Canadian projects, namely the Silver Lynx silver, lead zinc project and the Greenhorn copper silver project, both of which indicate good potential for significant mineral deposits and both of which are ready for immediate drill programs.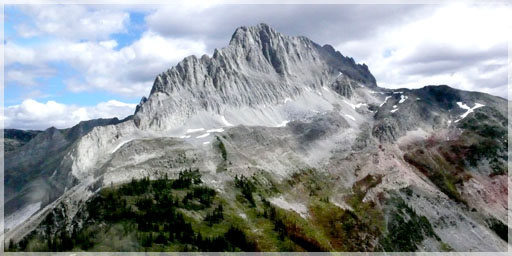 Liberty is anticipating being able to drill both of these projects over the winter months and to be in position to produce drill indicated resource calculations by Q2 2009 which will serve as one more indication that Liberty International is continuing to develop into a very serious exploration company whose growth and progress may be well worth following.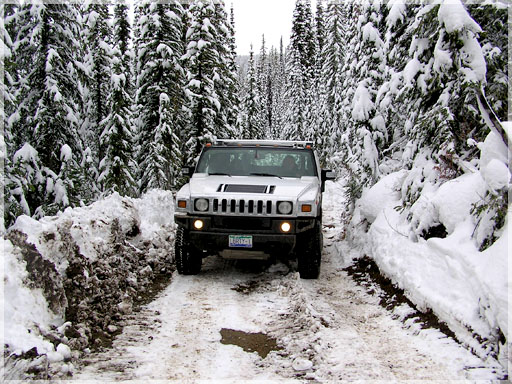 Len Lindstrom is the founder of Liberty International Mineral Corporation, its two predecessor companies and all 12 of its wholly owned subsidiary companies that encompass the Liberty Group of companies, and he, in conjunction with the growing number of highly experienced geological professionals who have joined the Liberty team, continues to be the driving force behind the company's rapid growth.