Geological Background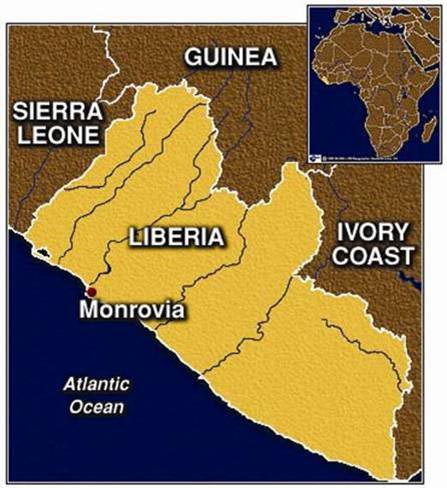 The tectonic history of West Africa can be described as a process of the progressive accretion of a series of younger mobile (or orogenic) belts onto the oldest crustal core of early Archæan age. Locally, younger orogenic belts developed inside existing cratons, but more commonly they added to the size of older cratons by accreting new crustal material along their margins. The central and eastern regions of the West African Craton host basic and ultrabasic volcano-sedimentary rocks and iron formations, which are known to host many important precious metals, base metals and bulk mineral deposits in West Africa.
Based on current geologic and structural information, Liberia is believed to host an Upper Archæan to Lower Proterozoic cratonic-style metallogeny. Liberty's mineral exploration concessions are distributed across the Archæan and Proterozoic-aged metamorphic provinces of the West African Craton.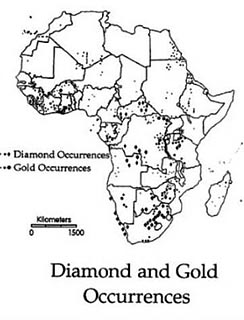 Western Liberia, together with a large part of Sierra Leone and Eastern Guinea, is underlain by a classic Archæan granite-schist (greenstone) belt terrain containing extensive schist belts. Eastern Liberia contains the southern extensions of the Birimian belts of eastern Ivory Coast. The Birimian sequence is a very thick and extensive package of metasediments and metavolcanics recognized in Lower Proterozoic rocks of West Africa and is prominent in Ghana, Guinea, Burkina Faso, Cote d'Ivoire, etc.
In central Liberia, there is a transition zone where Archæan and Birimian age rocks alternate, separated by shear zones. The Birimian formations of West Africa host most of the major gold deposits in the region such as Ashanti in Ghana, Loulo, Morila, Sadiola and Tabakoto in Mali and Yaouré in Cote d'Ivoire.
Economic mineralization throughout Liberia is thought to be typical of other global Precambrian mineral deposits, i.e. banded iron deposits and quartz vein-hosted and shear-related mesothermal lode gold deposits associated with Greenstone belts. Jurassic to Cretaceous-age kimberlite rock has been mapped in northwestern Liberia with some localities reportedly diamondiferous. Previous work has mapped 'Birimian-style' rocks (or metamorphosed supracrustals) and associated gold mineralization in parts of central and southeast Liberia. In addition, the supracrustals mapped in Liberia are known to host numerous small-scale gold mining operations and remain excellent gold exploration targets, especially within zones containing strong regional structures, shearing and lithologic unconformities.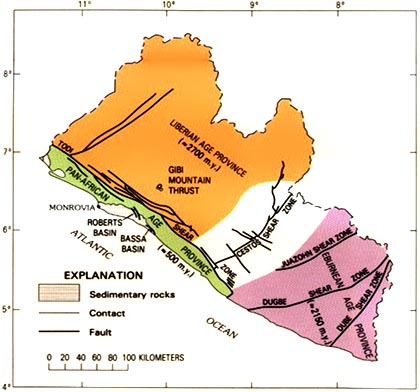 Liberia has a long history of alluvial gold and diamond mining. Because of the general lack of bedrock outcrop, artisanal gold mining is a useful guide for exploration. Throughout Liberia there is widespread artisanal mining of gold in lateritic soils, including at Bukon Gedeh which at one time involved over a thousand artisinal miners, leading to comparisons with laterite-based mines in Ghana and Kenor ASA's Dinguiraye and AngloGold Ashanti Limited's Siguiri deposits in Guinea. Many small mining operations have been worked for generations. The prevalence of abundant placer gold and diamond workings throughout the country indicates probable local sources to the alluvial-elluvial deposits (presumably weathered laterite and saprolite). Numerous large artisanal mining sites occur within Liberty's licenses and highlight the potential for local source gold mineralization.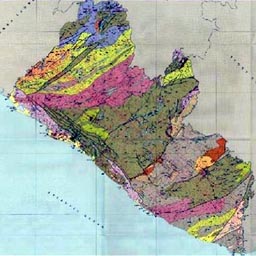 Liberia's environment is favourable to the following economic deposit types: i) gold-quartz veins and disseminated, and possibly lode-gold associated with regional greenstone belts; ii) Homestake-type deposits associated with iron formations; iii) diamondiferous kimberlite pipes of a younger age than the host gneissic basement complex; and, iv) alluvial/placer gold and diamond concentrations derived from the other deposit types.