Project :: Belefuani North Wata Prospect
Gold
Bong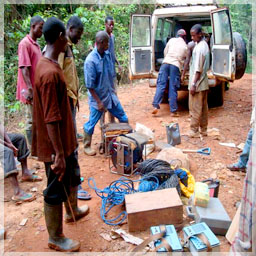 The Belefuani Wata Prospect is located in the northern region of Bong County approximately 12 km north of the Belefuani Toto Range prospect. The area holds good potential for a significant discovery of gold.
A large soil grid was conducted over the property in late December 2007, which identified a gold-in-soil anomaly over a contact region approximately 12 km to the north of the Toto Range Prospect.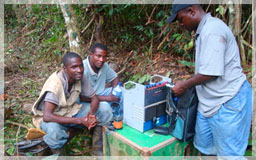 SAGAX Afrique, S.A. was commissioned to conduct a double geophysics program utilizing gradient array and pole-dipole over a grid measuring 2.4 km by 1.2 km which identified a consistent anomalous chargeability structure the full length of the grid with the largest section approximately 600m long by 400m wide and registering over 300m deep.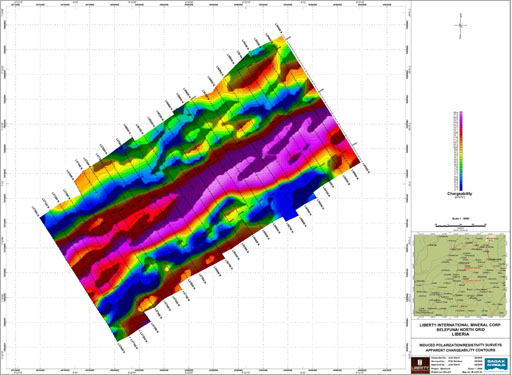 Belefuani Gradient Array Geophysics – High Chargeability Zone
The Wata Prospect occurs in the northeast section of Liberty's Belefuani License. It is underlain predominantly by Precambrian igneous and metamorphic rocks, namely, granitic gneiss, granite and mafic intrusives that have been schistosized and form an Archæan greenstone belt. There are occasional intrusives of diorite.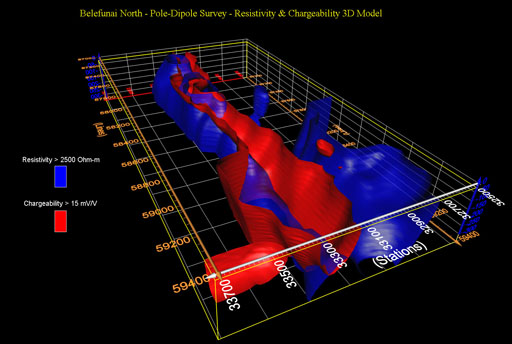 Belefuani North Wata 3-D Resistivity and Chargeability Image
These rocks have slight carbonate alteration. Quartz veins are interlayered along the foliation planes of the schist. The general trend of these rocks is NE - SW and dips are to the west.
Gold anomalies are generally associated with the contact of the mafic schist and granites.
Liberty intends to follow up with additional soil geochemical work, mapping and trenching to delineate drill targets on this highly prospective gold prospect.
Field work statistics to date are listed in the table below.
| | | | | |
| --- | --- | --- | --- | --- |
| Period | # of Soil Samples | # of Trenches Dug | # of Trench Samples | # of Rock Chip Samples |
| 2005 – 2008 | 3327 | 1 | 10 | 17 |