Project :: Sanoyea
Gold
Upper St. Paul
The Sanoyea Prospect lies at the central portion of the St Paul Project area on the 6.5km long mafic intrusive greenstone belt which has been intruded into the Archæan basement granites of the Man Craton and capped by banded iron formation (BIF). Geological mapping conducted on the prospect confirmed the granitoids and leucocratic granitic gneiss. Also, moderate shearing was observed where the greenstones have intruded the granites indicating a limited amount of tectonic activity. Quartz veins and veinlets have been observed to cut through the stratigraphy at low angles.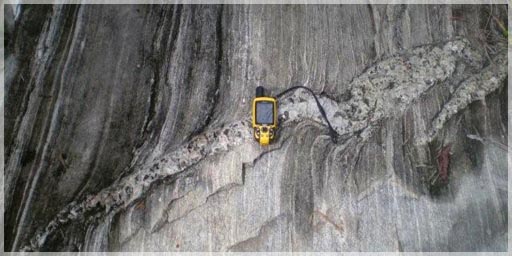 Field observations show that gold mineralization is controlled by both lithological contact between the granite and the intrusive mafic greenstone formation and by quartz veinlets.
The main lithology which contains most of these potential anomalous soil zones is the mafic greenstone belt in contact with undisturbed, massive smoky quartz veins.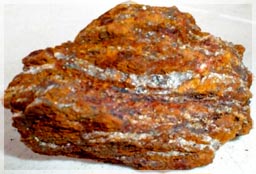 On the other hand, where the quartz veins are sheared, there are veinlets that are inter-bedded with the intensely sheared mafic schist. Most of this sheared schist has been altered by hydrothermal fluids rich in carbonates and iron oxides. Alluvial sediments in the secondary streams that take their source from the carbonate-rich altered zones are being mined by the local miners. This shows that mineralization is associated with the carbonate-rich altered zones similar to the formation at Liberty's Toto Range Gold Hill Prospect at the Belefuani Project.
Liberty's field activities on the Sanoyea Prospect include a stream sediment sampling survey conducted in 2005 which reported background values averaging 35ppb Au.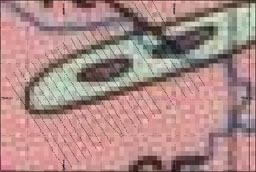 Based on a comprehensive geological mapping program, in 2008 a regional geochemical soil sampling program was conducted over the entire greenstone belt on a 400m x 50m interval grid. The geochemical soil sample results are pending.
Figure showing Liberty's Sanoyea Prospect 400m x 50m soil sample grid. Geochemical results are pending.
Statistics of field work done to date are listed in the table below.
| | | |
| --- | --- | --- |
| # of Stream Sediment Samples | # of Rock Chip Samples | # of Soil Samples |
| 230 | 12 | 1453 |